NEW SANGKRANTA APP BROUGHT TO YOU BY CELLCARD!
Celebrate Khmer New Year with the Sangkranta App!
Learn the history of Sankranta, stream traditional music, play Khmer cultural games, and have fun with special camera filters and custom greeting cards to share with your friends and family.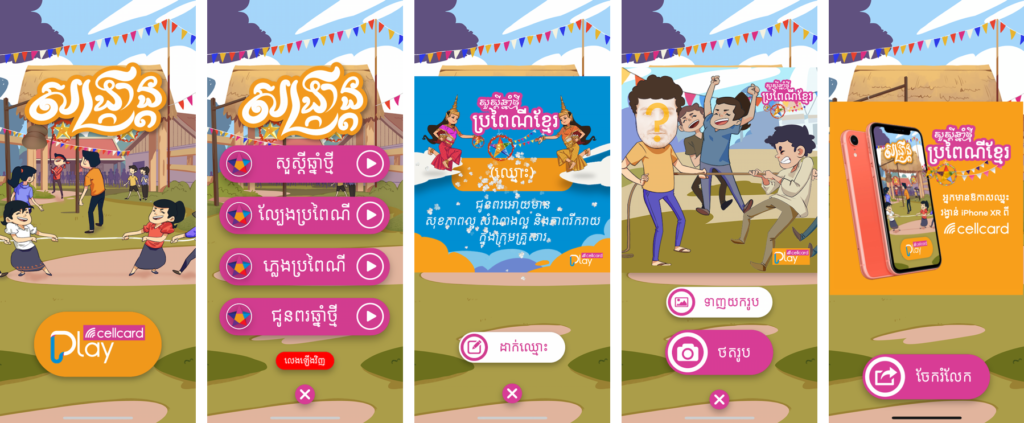 A brand new iPhone XR is also up for grabs for those who download and play the Sangkranta App.
Download Sankranta App for free now!
 CLICK HERE