Some things are easier forgotten
In the world we live in today, connectivity is a must.
And running out of balance is a constant unnecessary worry.
(Like we don't have enough to worry about!)
That's why we came up with a way to automate Top-Up – so you can stop worrying about it and forget about it.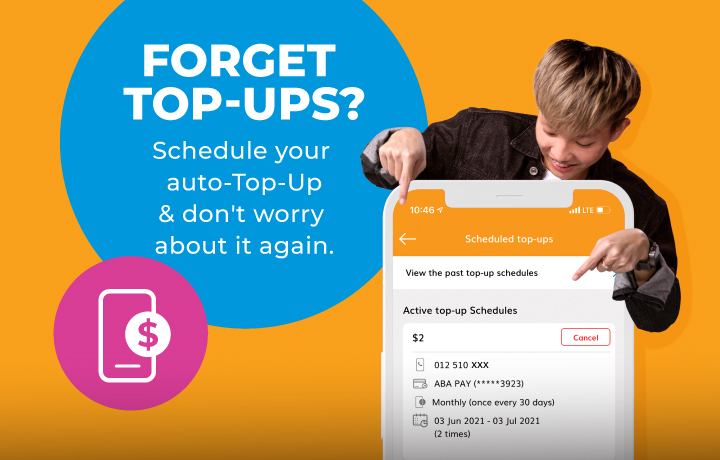 With our new Scheduled Top-Up feature in the Cellcard App, you can set your own Top-Up schedule, link a payment method and we'll make sure you're Topped-Up automatically on the days you specified. It's like having your own Top-Up runner!
By automating your Top-Up, you'll never need to worry about running out of balance so you can keep talking, texting, surfing, browsing, shopping, learning connecting, and doing what you do without a hitch.
Set your Top-Up schedule now via
Cellcard App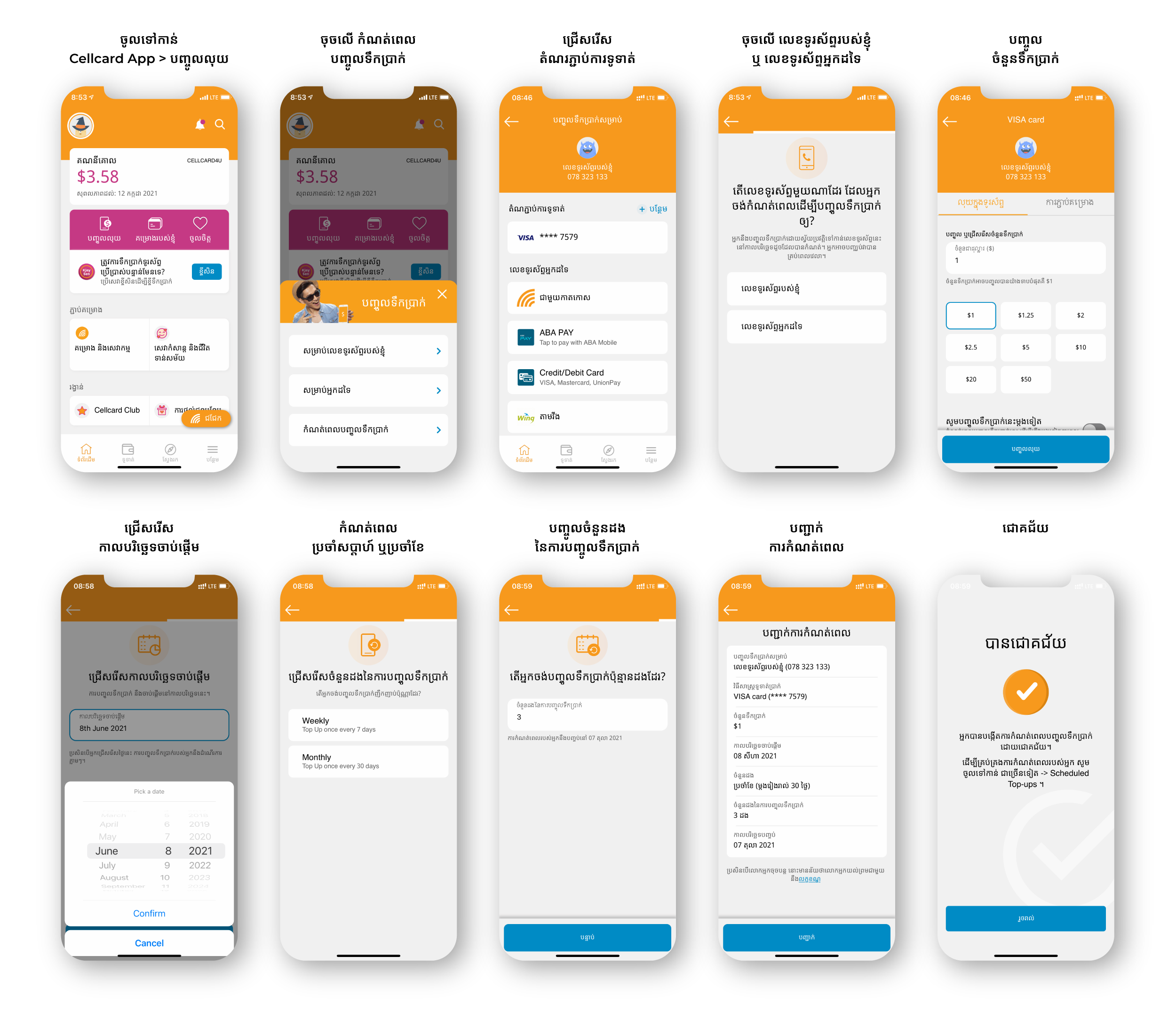 កាលបរិច្ឆេទ

Date : 02 October 2023 16:02:45

ប្រភេទបញ្ចាទិញ

Payment of : ONLINE TOP UP

បង់តាមរយៈ

Paid by:

លេខបញ្ជាទិញ

Order ID:

លេខទូរស័ព្ទ

Mobile number : +

ចំនួន

Amount : USD

បញ្ចុះតម្លៃ

Discount : USD

សរុប

Total: USD
New Feature Alert
Want to ask something? Good news, now you can check all the most recent answers to FAQs right here!
Frequently Asked Questions