Royal Group ICT Division delivers joint response to helping customers
The Royal Group ICT Division is collaborating on a set of initiatives to safeguard customers and ensure the people, businesses and Government departments of Cambodia stay connected, safe and informed during these uncertain and difficult times.
The joint response includes giving more flexibility and value for money, faster internet speeds, extended service levels, a universal push for safer contactless online payments and transactions as well as supporting the Ministry of Health on their many public announcements and live broadcasts and even educational programming for students.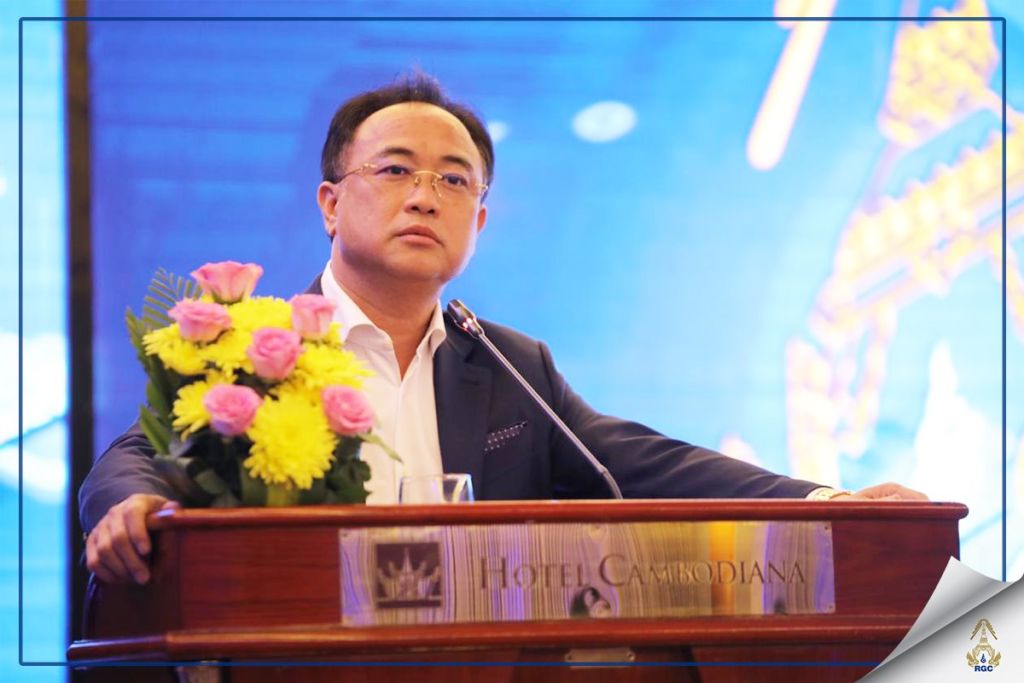 Royal Group Chairman Neak Oknha Kith Meng is leading the joint response as part of his personal commitment to ensuring his operating companies are doing everything possible to keep the Kingdom connected and meeting day to day needs of customers.
It comes after his donation last week of $500,000 to the Government to support the crisis and his donation of face masks, hand sanitiser, and thermometers to the Ministry of Posts and Telecommunications to protect officials and workers as they continue operations.
The esteemed business leader also donated a much-needed $3M to Phnom Penh's Calmette Hospital in December last year for its modernization program.
Cellcard this week launched the Cellcard 4U plan which gives customers the benefit of saving all their un-used balances in addition to giving every fourth week for free. The new plan comes as Cellcard steps up its service levels by extending opening hours of its retail stores and offers free SIM delivery to those who cannot get to a store or dealer.
Ezecom, Cambodia's leading Internet Service Provider, is doubling internet speed to existing customers free of charge for three months and encouraging customers to do online payments for the safety of both customers and employees.
Wing has waived its transaction fees on Wing to Wing transactions made on their App. The number one e-money company is strongly advocating online payments for everyday needs and is increasing its merchants daily to provide customers safe online conveniences such as online shopping, food delivery, utility payments, and phone top-ups. The team is working to ensure their agents are appropriately stocked to service real-time cash transfers with leading banks and financial institutions that are committed to working through the crisis.
Royal Group's broadcasting company, Cambodia Broadcasting Service, is working with the Ministry of Health (MOH) on a daily basis to disseminate information and give live coverage of all MOH press conferences on its channels CNC, CTN and all CBS Facebook pages.
In support of final year students, the Royal Group's online television service Digital Sky has developed a new OneTV E-School channel to broadcast self-study programs. Initially launching this week for year 12 students, the company plans to expand the free service to other graders in the coming weeks.
Neak Oknha Kith Meng is ensuring all ICT Division companies have their technology and infrastructure teams on standby that that staffing levels and service hours of all Customer Service teams are increased.
Neak Oknha Kith Meng said Royal Group will standby its customers and employees as it continues to work with the Government to ensure connectivity, information and safer methods of transacting and working are available 24/7 nationwide throughout the crisis.