Cellcard Leadership team
Cellcard's leadership team has an entrepreneurial mindset with significant operational experience in telecommunications in both emerging and mature markets. The team has a tremendous depth of knowledge of the Cambodian market and understand customer behavior and psyche as market dynamics.
Introducing Cellcard's Chief Executive Officer, Ian Watson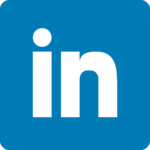 Ian Watson is widely known in the telecommunications industry as a leading evangelist and thought leader for Digitalisation and 5G.
He was awarded the 5G Asia CEO of the Year in 2018 and is regularly featured in major business and ICT industry publications including CEO Magazine, CIO Bulletin, Asia Outlook, Silicon Review, Global Brands Magazine and others.
Ian is also a sought-after speaker at major industry events such as Mobile World Congress, Telecom Asia, 5G Asia and TM Forum.
This recognition and respect have come from his immense experience in telecommunications across global markets including more than 20 years in Asia starting with leadership roles in Orange Thailand.
He has been CEO of Cellcard and CEO of the Royal Group ICT Division since 2012 following his successful turnaround of Cambodia's leading specialised bank, Wing Money.
The ICT Division which he leads consists of Telecommunications, Specialised Banking, Internet Service Provision, Broadcasting, and Digital TV – all of which have enormous potential for transformation and growth.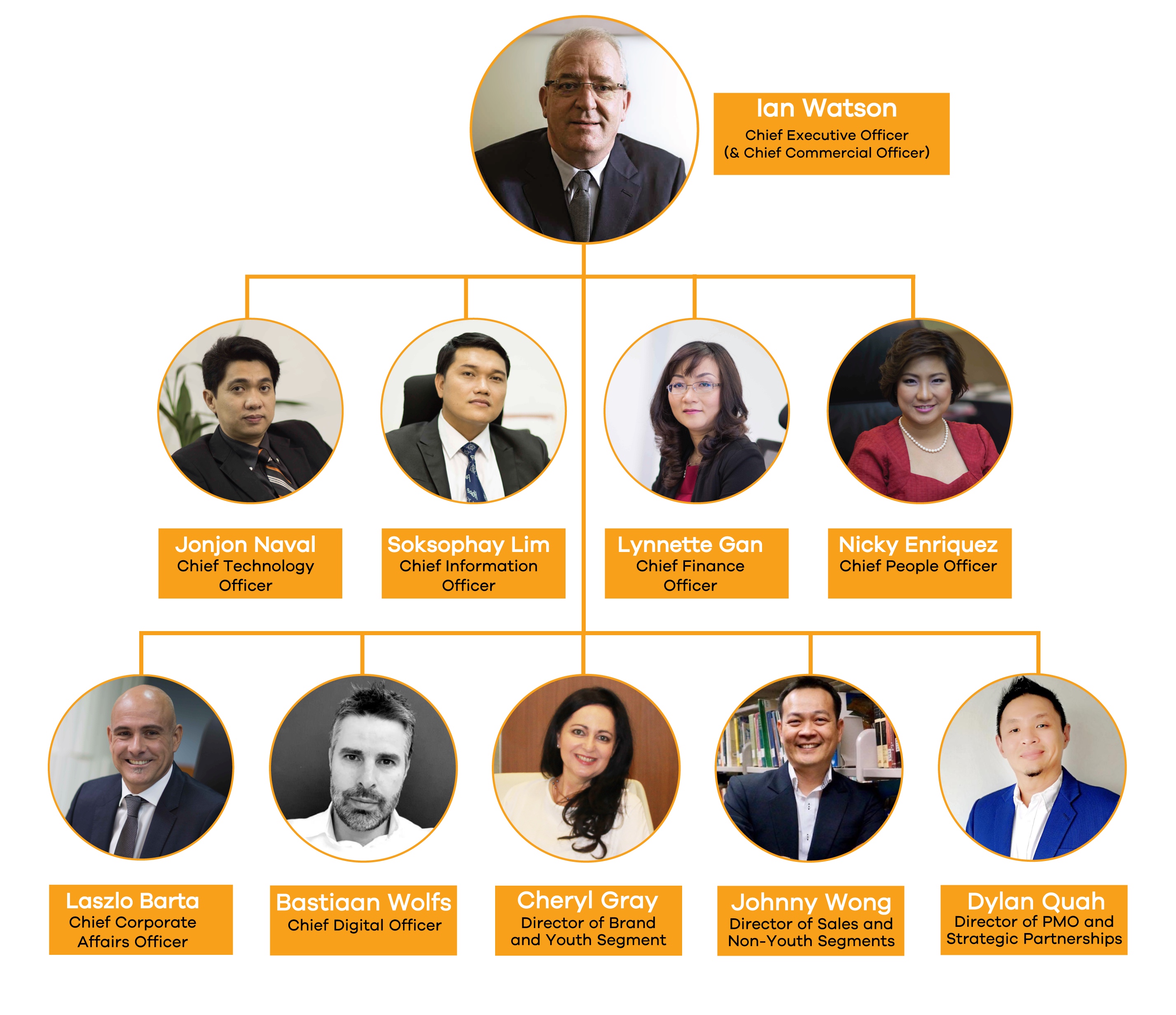 Jonjon Naval – CTO  
As Chief Technology Officer of Cellcard, Jonjon is responsible for the KPI achievement of Engineering operations. He is also relied upon to support innovations requiring capital investment and development work.  He is currently managing a population of approximately 150 employees of varying skills sets from Radio Engineers to QoS Managers and is a strong champion of the localisation initiative in Cellcard.
Prior to joining Cellcard, Jonjon performed various leadership roles in the telecommunications sector in Australia and Asia for more than 20 years.  He was part of the 650 GSM 1800 rollout in Melbourne in 1999 working for Lucent Technologies. He has also rolled out cell sites in Indosat (Jakarta), Celcom (Kualam Lumpur), Sun Cellular (Philippines), Globe Telecom (Philippines) and Mobifone (Vietnam). Jonjon is a licensed Engineer and has a Bachelor Degree in Electronics and Communications Engineering.
 Soksophay Lim – CIO 
Soksophay is responsible for strategic alignment between business and technology; enabling the IT organisation to respond to business realities effectively. He is accountable for defining low-cost, high-reward and short-duration IT initiatives that provide Cellcard competitive advantage in the Cambodian market. As the CIO, he is also in charge of planning and implementation of enterprise information systems to ensure that technology is fully leveraged to advance the core priorities of Cellcard.
Soksophay is Cellcard's first home-grown talent to be appointed to a C-level role. After achieving his Bachelor Degree in Management Information Systems (MIS), he began his Cellcard journey as an IT Intern in 2003. He spent a year in MIS after which he was spotted for a role in Revenue Assurance. He was promoted to Project Manager in 2005, looking after Sarbanes Oxley Compliance.
He completed his MBA in 2006 and in 2007 and was assigned the Billing Manager responsibility, then Commercial Operations in 2013 and in 2015 was promoted to Director for Products & Services before transitioning to become CIO.
Lynnette Gan – CFO
Lynnette holds responsibility for Cellcard's financial health, compliance to Sarbanes-Oxley Controls and the efficiency of operations across Business Finance, Accounting, Audit, Procurement and Logistics. She oversees the achievement of the KPIs of over 100 employees within Cellcard and supports the operations of newly set up subsidiaries, Cellcard Finance Co Ltd and Mohaleap.
Lynnette worked at Arthur Andersen in Malaysia for six years prior to moving to Cambodia in 2001 with her family. Shortly thereafter, she joined KPMG. In 2003, she left her auditing assignment and accepted the responsibility of Country Finance Manager at Coca-Cola Cambodia where she successfully rolled out SAP in her first year in the job and championed Business Continuity across the company. Lynnette is a Certified Public Accountant and is a member of the Malaysian Institute of Accountants.
 Nicky Enriquez – CPO 
Nicky holds responsibility for the HR operations within Cellcard and across the Royal Group. She oversees the development of organisational capability through aggressive talent management activities and ensures that there is appropriate staffing level to deliver the business objectives from year to year. She is accountable for the maturity of a High-Performance Culture within Cellcard and is the champion of a driven and value-adding human capital.
Nicky joined Cellcard in 2009 after 13 years of working in the Philippines, largely in the ICT sector.  She had Profit and Loss responsibility as Managing Director of First Strategic Outsourcing. She had various leadership responsibilities for IBM for six years, the last of which was the Asia Pacific HR Operations before taking on the role of Director of HR and Admin for Trend Micro. She also worked for the challenger brand, Bayan Telecommunications, for three years.
Nicky has Bachelor Degrees in Commerce and Industrial Psychology from the College of the Holy Spirit and has academic units for a Master Degree in Human Resources Development from the School of Labor in the University of the Philippines.
 Laszlo Barta – CCAO 
Laszlo leads the company's Legal, Regulatory, Government Relations and Business Sustainability activities. He leads a team focused on advocacy for industry issues and is responsible for providing legal and regulatory advice, support and counseling on all legal, compliance and regulatory matters that affect Cellcard and are relevant to the telecommunications industry in Cambodia. He advocates and defends Cellcard's position on a range of regulatory and licensing issues with the Telecommunications Regulator Cambodia, Ministry of Posts and Telecommunications, competitors, suppliers, government bodies, and regional and international institutions.
Prior to joining Cellcard, Laszlo was Vice President of Business Development for Cellum Global Corporation in Europe. He has 12 years of experience in Asia having worked for Ooredoo in Indonesia as Chief Commercial Officer and Board Director for two years and Telenor Group in Bangladesh for five years.  He achieved a strong track record in Sales in Ericsson as Director of Consumer Accounts and in Philip Morris as Head of International Accounts. Laszlo is an MBA graduate of IE Business School, Spain.